CaFE and your accounting software need to be "synced", so that CaFE can generate output data through the information in your accounting software. And this sync process can be controlled with Integration menu.
There are 3 key words:
• Auto Sync
• Sync All
• Sync Individually
CaFE has an auto update function called, Auto Sync.
Once Auto Sync set up, CaFE synchronises itself with your accounting software information at a scheduled time once a day. You can turn Auto Sync on by clicking Enable Auto Sync button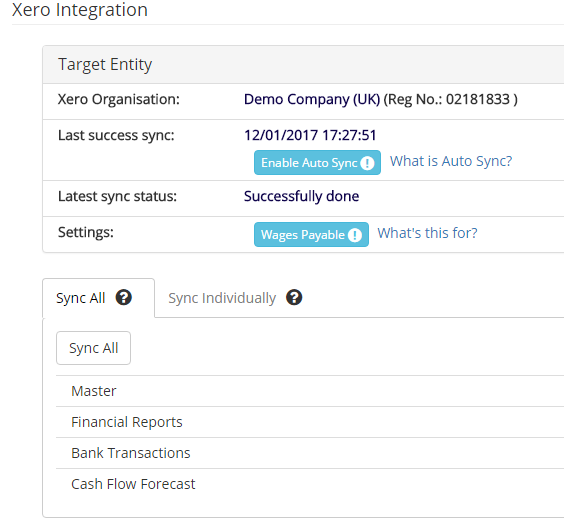 As Auto Sync runs once a day, you need to sync CaFE whenever there is updated information in accounting software after Auto Sync ran. This sounds complicated but actually it is easy; you just need to click a button for either Sync All or Sync Individually. Sync All updates all the categories at once and you can update the categories one by one with Sync Individually.
Sync All: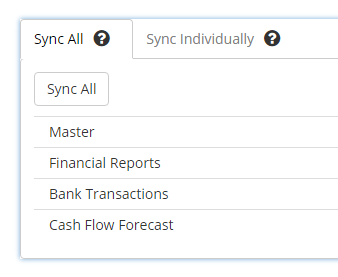 Sync Individually: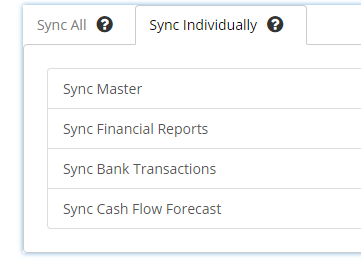 For more details including the sync categories, refer to the question marks (?) next to those key words.