Release Note for the release 23.03.2017

New Features
- QuickBooks Connector
Now CaFE can be integrate with QuickBooks Online so that you can manage companies in both QuickBooks and Xero together.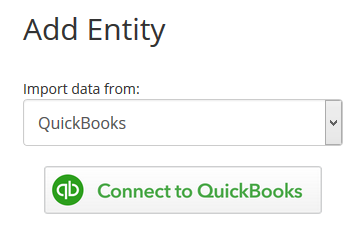 Please make sure that you are Company administrator in QuickBooks in order to import data to CaFE.
See here for more information about User types in QuickBooks.

Currently, we support the following data sources for cash flow forecasts.
Invoices
Sales Receipts
Expenses
Cheques
Bills
Card Credits
More data sources will be coming soon! If you would like to import a particular data source for cash flow forecast, please let us know. We will listen to your voice!
Please remember that you can use a Marking key for Invoices and Bills by specifying it in its Memo field.

For more information, please go to the integration page after adding a company with QuickBooks. You will see QuickBooks specific information in the integration pages.
Known Issue: When an account has a sub-account in QuickBooks, currently its balance will be zero in CaFE. This issue will be fixed in the next release coming soon.

Improvements & Changes
- Changed the valid period for invitation/verification emails
Previously, it was only one day but now is seven days so you can be more relaxed!
- Improved performance for sync cash flow forecasts
We have changed the internal logic to improve performance of cash flow forecasts synchronisation so it should be faster than before.
- Changed deleted bank accounts and accounts handling
When bank accounts and accounts with no transaction are deleted (not archived) in your accounting system, it will be deleted in CaFE as well.
- Added more help information
We have added more help information and hope it is helpful!
- Minor text and styling improvements


Bug Fixes
Resending invitations is not working
Unscheduled amount is not shown correctly when it is negative
Non overdue transactions are included in the list when a marking key is specified
Styling the dashboard memo list is not working properly when it is filtered/sorted