Release Note for the release 10.09.2020
New Features
- Automatic Bank Balance Discrepancy Correction
This is one of the most popular feedback!
Previously you had to sync bank transactions manually with a specific from date to correct a bank balance discrepancy between CaFE and your accounting system.
CaFE can now automatically correct the discrepancy for you if it is detected during the Auto Sync.
- Monitoring Bank Account Selection [Business/Enterprise plan only]
You can now select which bank accounts or credit cards to be monitored by CaFE as below.
(Settings --> Bank Accounts)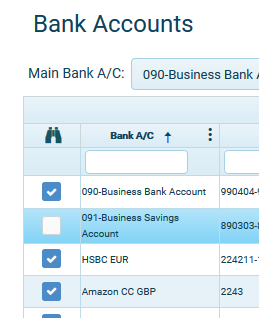 This setting affects the following features.
Cash Short Predictor ([Old] Future Critical Timing)
Action Alerts ([Old] Notifications)
Today's Cash Summary (Desktop & Mobile)
Client Dashboard (Adviser users only)
Please note that you can still see cash flow forecasts of unselected bank accounts or credit cards in the Cash Projection page.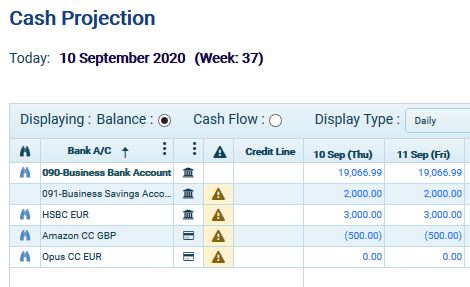 Improvements & Changes
- Change of the feature names
We have changed some feature names in the menu as below.
Financial Plan --> Budget Planner
Future Critical Timing --> Cash Short Predictor
Notifications --> Action Alerts
- Multi-currency Cash Short Prediction (Xero and FreeAgent users only)
Previously the Cash Short Predictor showed cash predictions in your home currency and any foreign currency accounts were not included in the predictions.
You can now see cash short predictions per currency if you have any foreign currency bank accounts or credit cards.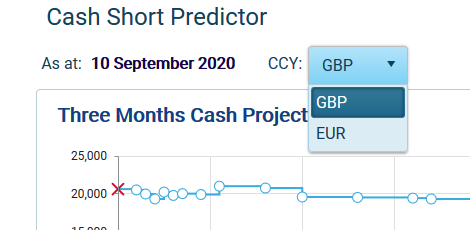 - Bug fixes and minor improvements