Release Note for the release 03.05.2019
Important Change for QuickBooks users

We have upgraded the integration with QuickBooks Online to provide a more secure connection between CaFE and QuickBooks.
If you are currently using the Auto Sync with QuickBooks, your action is required in order to reconnect with your QuickBooks account once again.
CaFE will not be able to import data automatically for you until this action is completed.
The process is very simple.
Log into CaFE
Go to the Integration page or the Entity List/Clients page
Click the Connect button
You will be navigated to the Authentication page in QuickBooks Online
Integration Page

Entity List / Clients Page

Authentication Page (QuickBooks)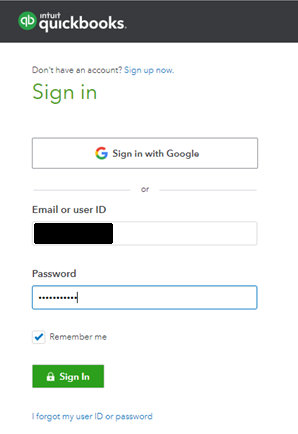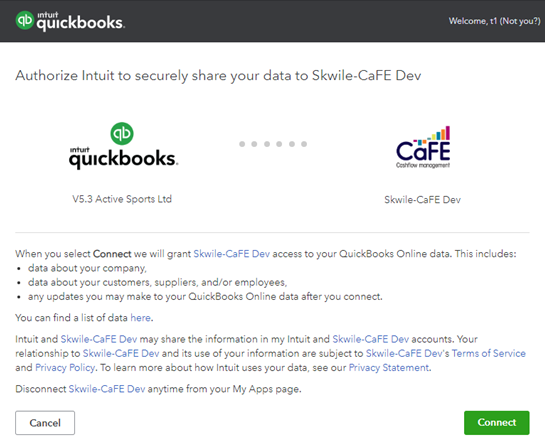 Please note that this action is required only once.
Improvements & Changes
[Financial Plan (Xero users only)]
- Extension of the plan start month selection
Previously the past six months can be selected as a start month of a financial plan. You can now select any month in the past eleven months.
- Improvement of Wages Payables cash flow handling
Previously actual cash flows which occurred on Wages Payables accounts were displayed as an unexpected cash flows. They are now shown under Overall Net Wages in an authorised financial plan.
If you already have an authorised financial plan which has its start month is earlier than the current month, the following action is required in order to show them correctly.
Go to the Sync Past Data page (Integration --> Sync Individually --> Sync Past Data)
Specify From/To as below


From: The start month of the financial plan
To: Current month

Click the Sync Past Data button
During the synchronisation of past data, CaFE will recognise your Wages Payables accounts and mark the relevant cash flows as a wages transaction.
After that, the cash flows from the past/current months should be displayed under Overall Net Wages as below.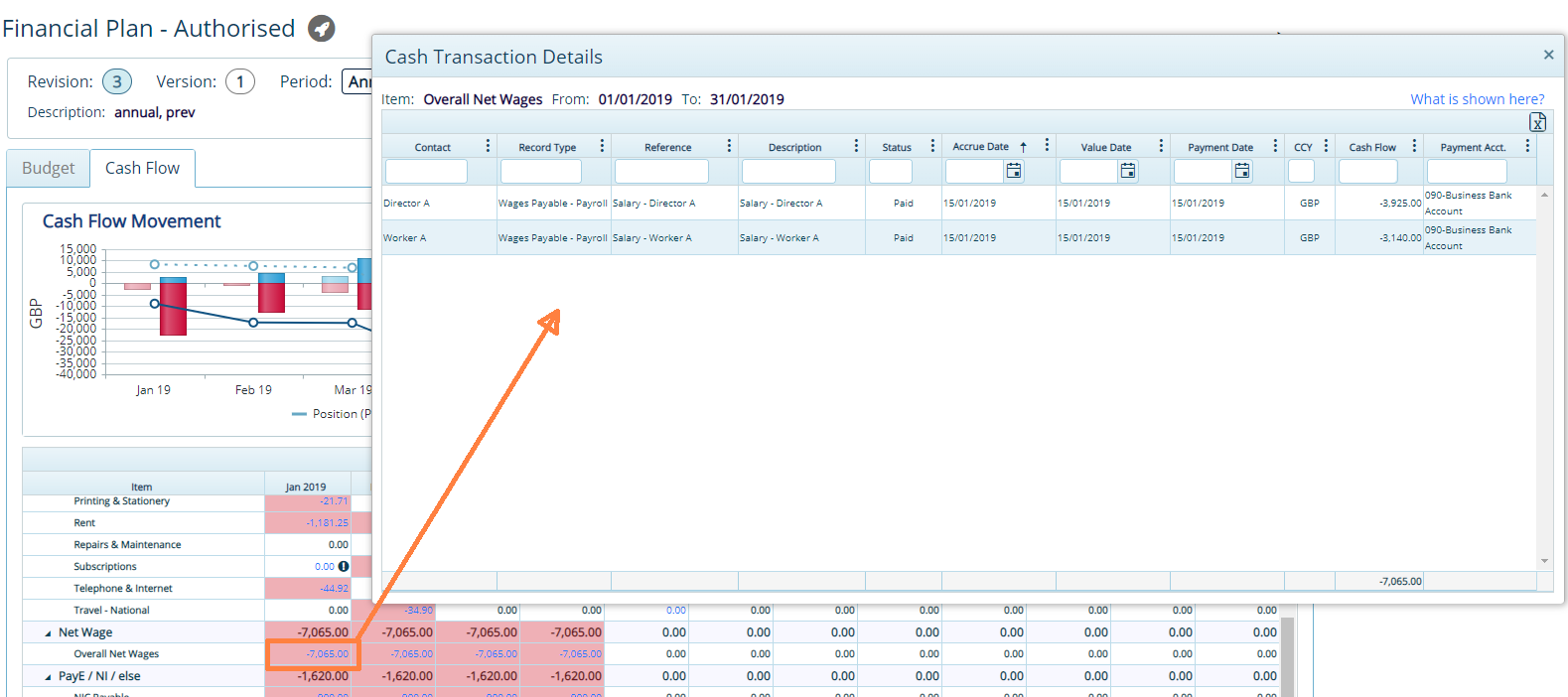 Bug Fixes
Cash flows are wrongly created for the retained earning when creating a new plan, which starts from the past and the financial close is also past
The starting position of an authorised Cash Flow Plan is wrong
Plan Item Category of some record types is unexpectedly uneditable when it is set to Prepayment in BS Budget