Release Note for the release 03.08.2021
- Basic Budget Planner / Quick Cash Flow Plan [Xero and FreeAgent only]
We've updated the Budget Planning tool to make a version available for all users.
Now, alongside our existing Budget Planner (we now call it "Full Budget Planner"), we are releasing our Quick Cash Flow Plan and Basic Budget Planner for less detailed, but faster insights into your future sales and costs projections.
The Quick Cash Flow plan and Basic Budget features are available to all users. The Full Budget Planner, which allows detailed budgeting of all costs and capital expenditure, is a premium feature available to Business and Enterprise subscribers.

In the Quick Cash Flow Plan and Basic Budget;
It has a 3-years view
Previous period: Reference of actuals
Current period: Monitoring actual, forecast and budget
Next period: Budgeting for future
Future sales, purchases and cash flows are forecast automatically from actual transactions in the past
You can update numbers in a cell directly like a spreadsheet
You can also update your budget in a variety of ways
Categorisation is simplified into sales, cost of sales, taxes, loans and other expenses for quick review and decision making
There is neither an authorisation process nor change histories unlike Full Budget
You can monitor your budget in your cash projections in real-time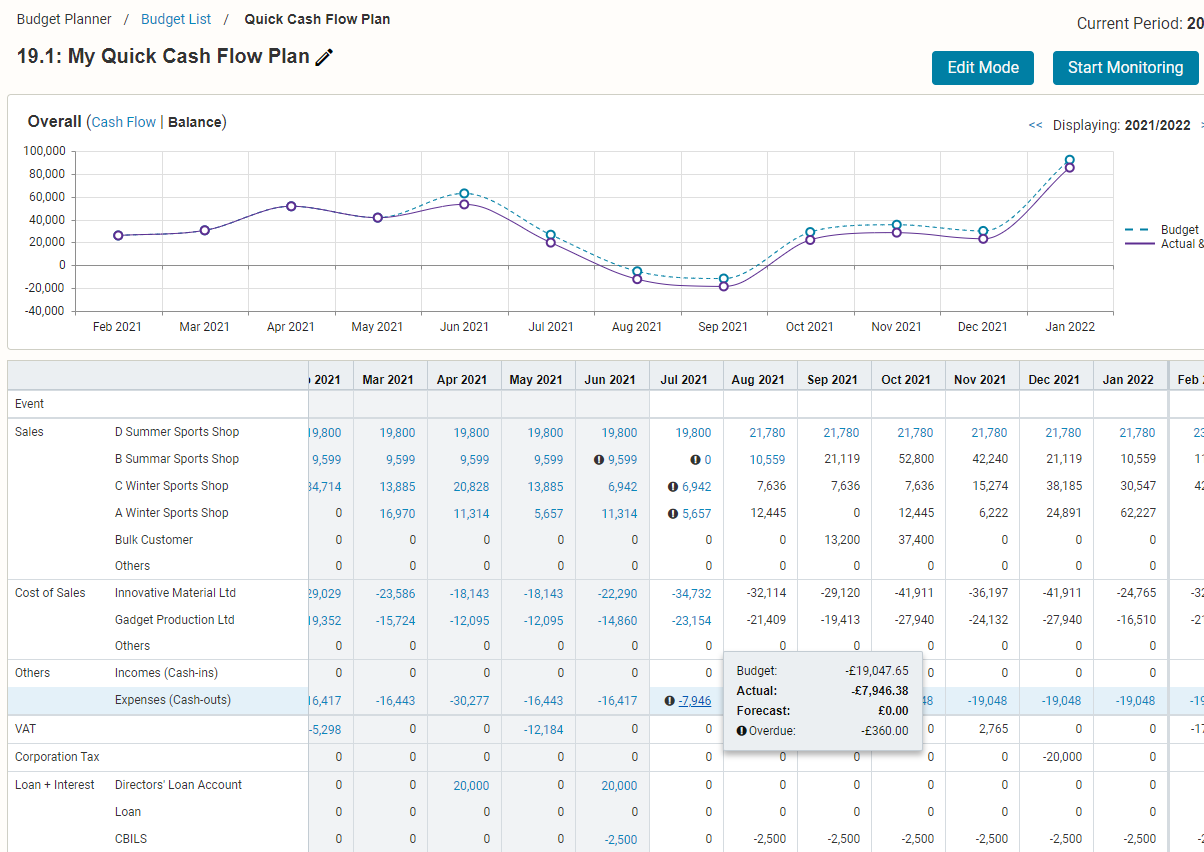 Quick Cash Flow Plan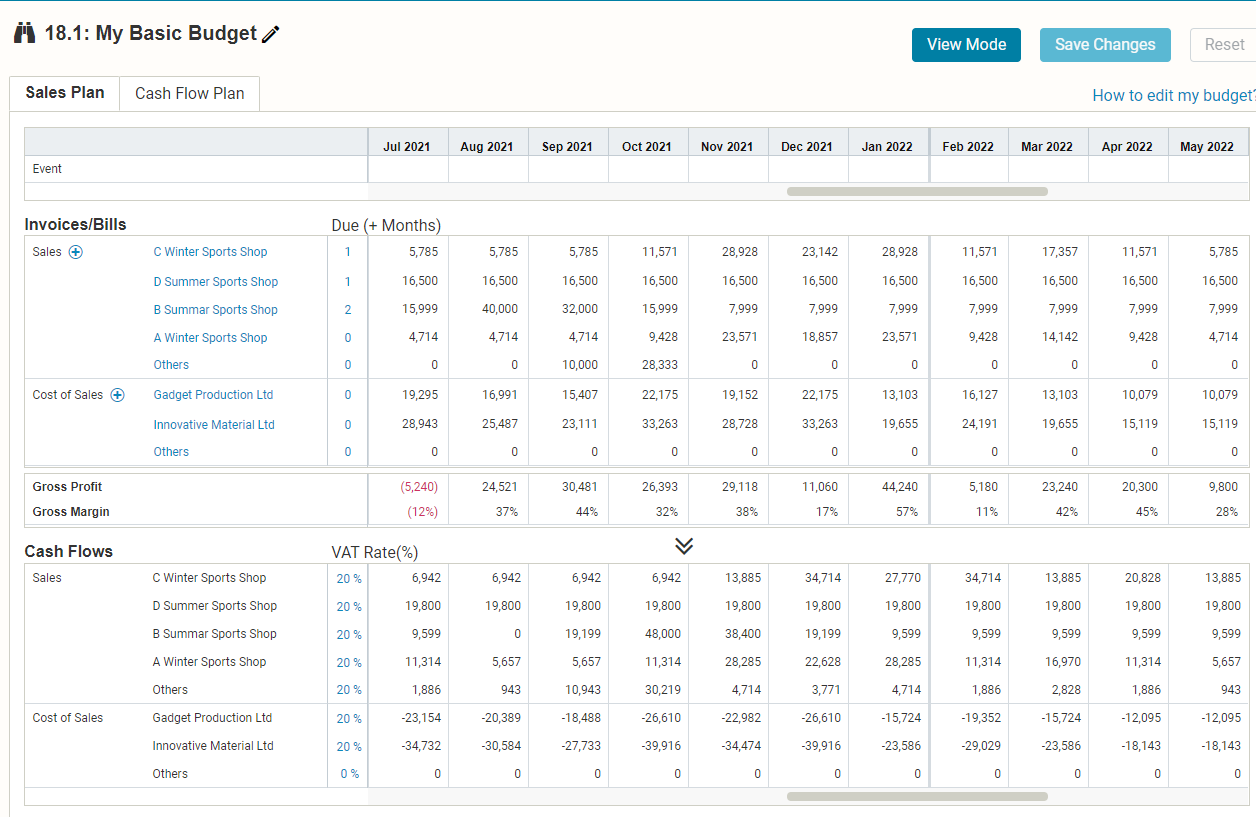 Basic Budget
Not sure which one fits your business? Please see this article for your better understanding.
You can also check our quick guide to explore the new budget planner.
- Multi-factor authentication
You can now add an extra security layer to your CaFE account by using our multi-factor authentication feature.

This feature is now available for all users on the My Details page.
(Click the top-right icon, then select My Details)

Please visit here to see how to set up multi-factor authentication.
- Client list improvement [Adviser users only]
You can now see the last login time of your client users on the Clients page (Settings --> Clients).
- Minor improvements & bug fixes

Log in to your CaFE account now and try it for yourself.