Release Note for the release 05.12.2022
We're excited to say that we have a range of new updates to announce.
These changes will make CaFE even better value and more user friendly for everyone.
What's updated?
Subscription (Business users only)
We have increased the maximum number of users allowed under each subscription level for the Business users as shown below. The prices, though, remain the same.
Essentials plan: 1 >> 2
Business plan: 2 >> 4
Features
1. Basic Budget / Quick Cash Flow Plan
- Bank Transfer and Credit Card Payments
Cash transfer transactions between your bank accounts and credit card repayments can now be seen in the Cash Flow Plan tab in the Basic Budget or Quick Cash Flow Plan for your reference while those transactions won't affect your budget and cash flow forecasts.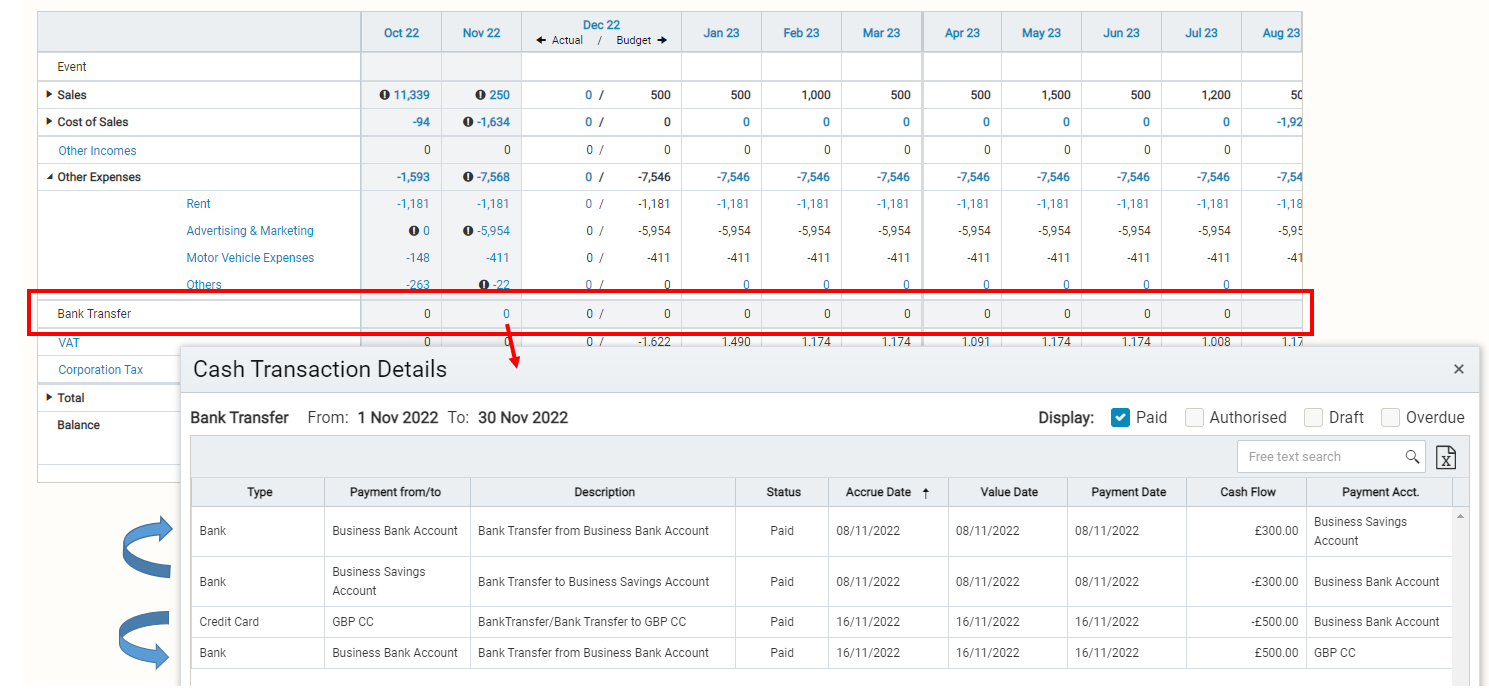 Please note that this information is read-only.
- Other Expenses in details
In the Basic Budget and Quick Cash Flow Plan, all negative cash flows, which are not categorised in the Cost of Goods Sold, Loan, VAT or Corporation Tax, are recognised as Other Expenses.
Previously you had only one simple line for Other Expenses but you can now manage the Other Expenses at a detailed level in your budget by adding up to 10 new expense items.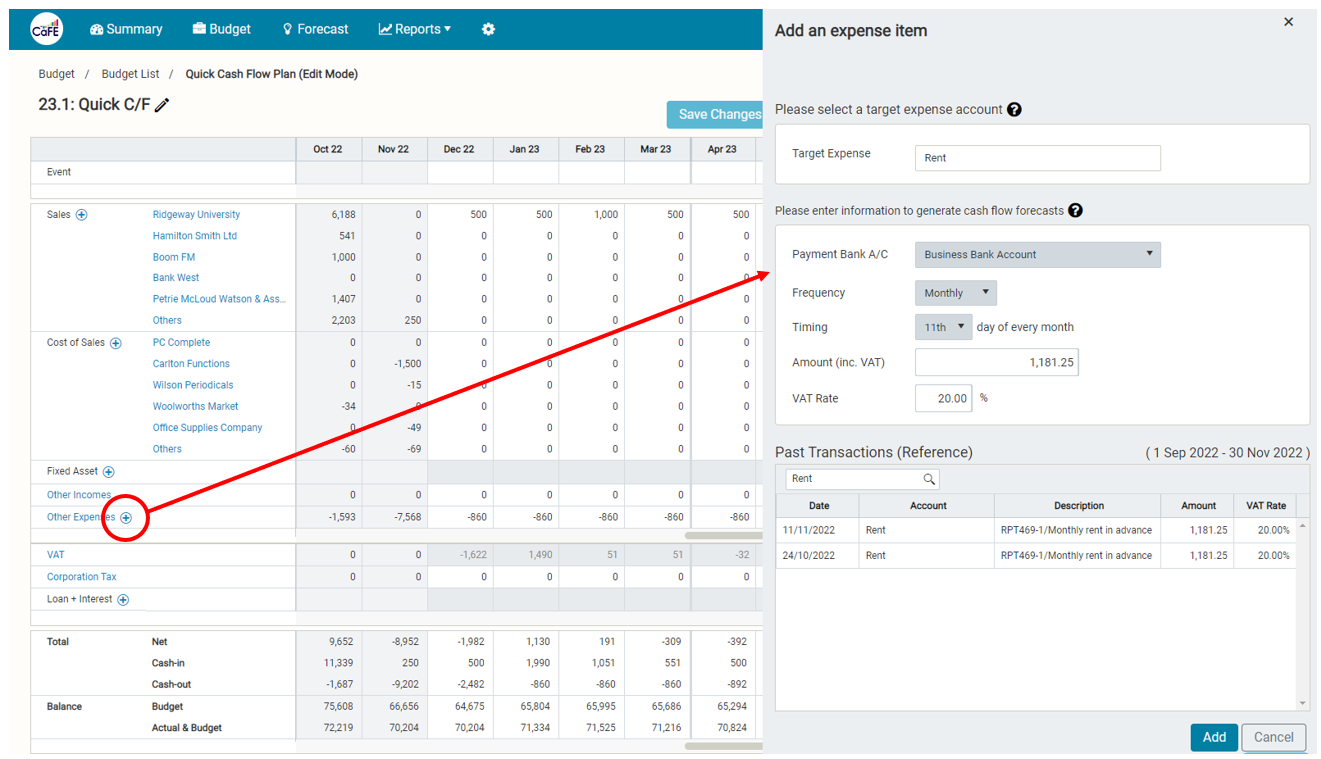 For example, when you have a monthly payment for your office rent, you can manage it separately from other expenses in your budget so that you can set an exact payment amount and date of your rent.
You can see past relevant payments for your reference when you select a target expense. The latest payment information will be set automatically but you can update it as you like.
Please see this articles for more details.
2. FreeAgent Integration
We have allowed multiple line items to be imported within Bills in FreeAgent.
As a side note, previously only the first line item in Bills was imported. Therefore, if you have such bills in the past and would like to import them correctly, please sync with the advanced option as below.
Please note that it could take much longer than the normal sync process.
Go to the Sync page
Click the Advanced Sync Option
Select the from month to sync
Tick the Maintenance mode option
Click the Sync Now button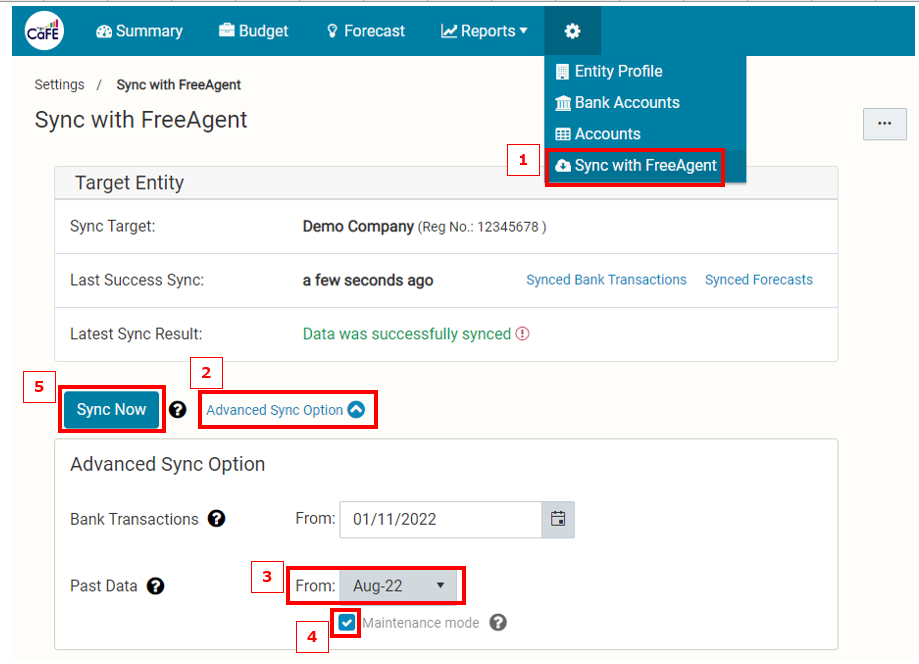 Security
Security question has been discontinued
We have removed the security question/answer feature as we have now the two factor authentication feature which is easier and the much more secure way to protect your account.
You can now reset your password without entering your security answer if you haven't set up the two factor authentication yet so we strongly recommend to set it up. This can be done in the Multi-Factor Authentication section of the My Details page.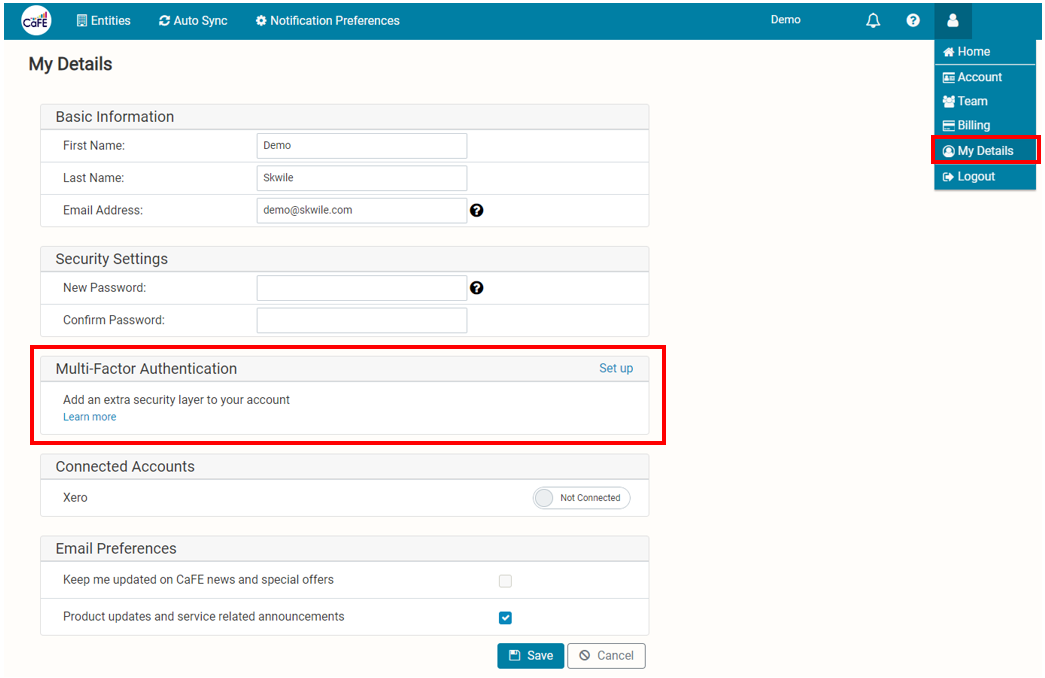 Other changes
Bug fixes and minor improvements
Minor UI updates