Release Note for the release - February 2023
We hope you have been enjoying your experience with CaFE, your all-in-one tool for managing your finances. We are excited to announce the latest update, which brings new features and improvements to help you make the most of your CaFE experience.
CaFE Feb 2023 Release Highlights
What's updated?
1. Summary screen updates [Desktop]
- View Cash Flow Details with One Click
On the desktop version, you can now view detailed information on both actual and forecast cash flows for the month by simply clicking on the Cash Flow chart in the summary screen. This new feature makes it even easier to understand and analyse your cash flow situation.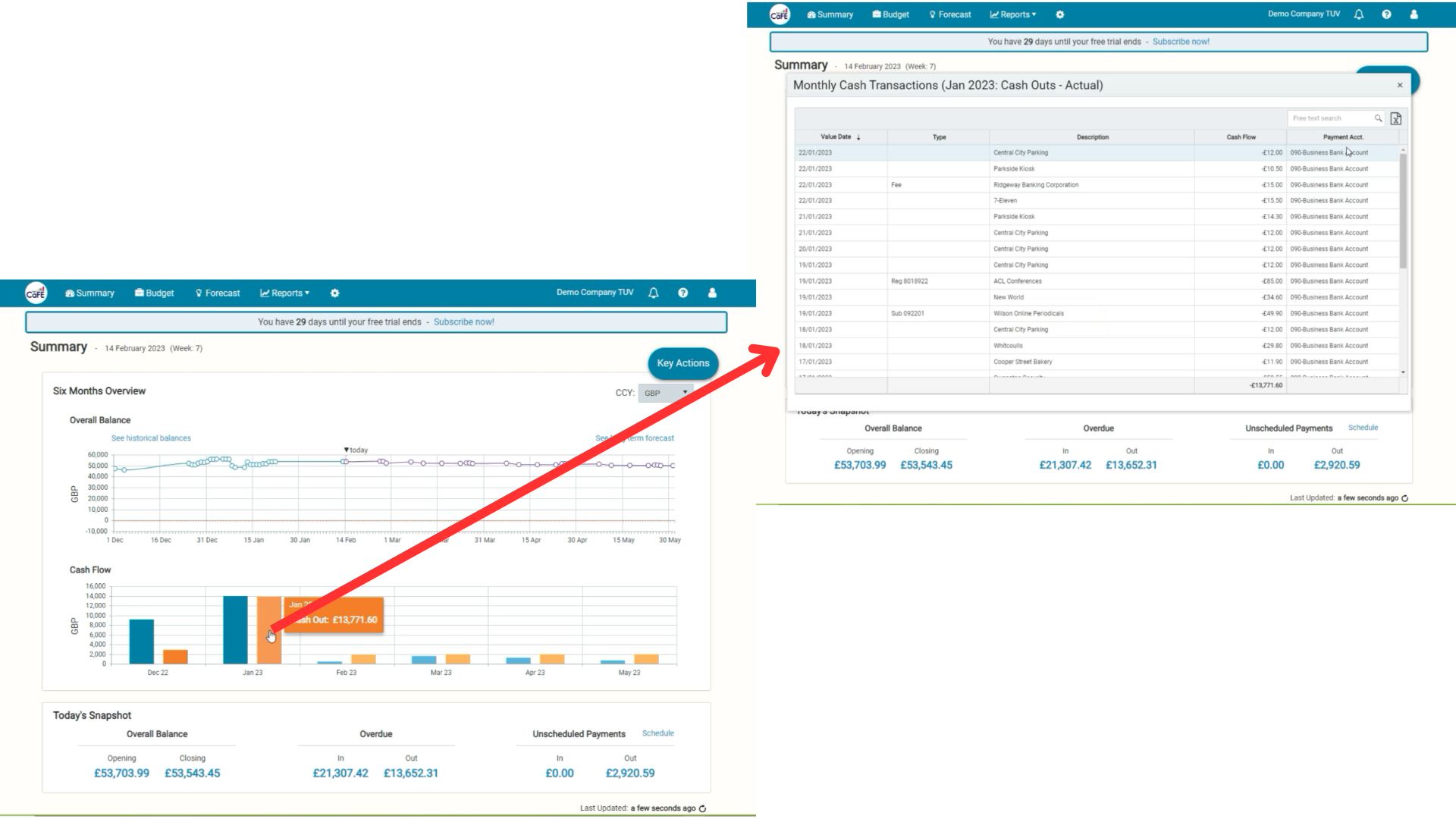 - Control Your Overdue Payments Alerts
You can now choose whether or not to monitor each overdue payment from either the Overdue items window in the summary screen or the one in the Cash Short Predictor screen.
After the change, when the cash projections are recalculated, transactions excluded from monitoring will no longer be counted as Overdue payments.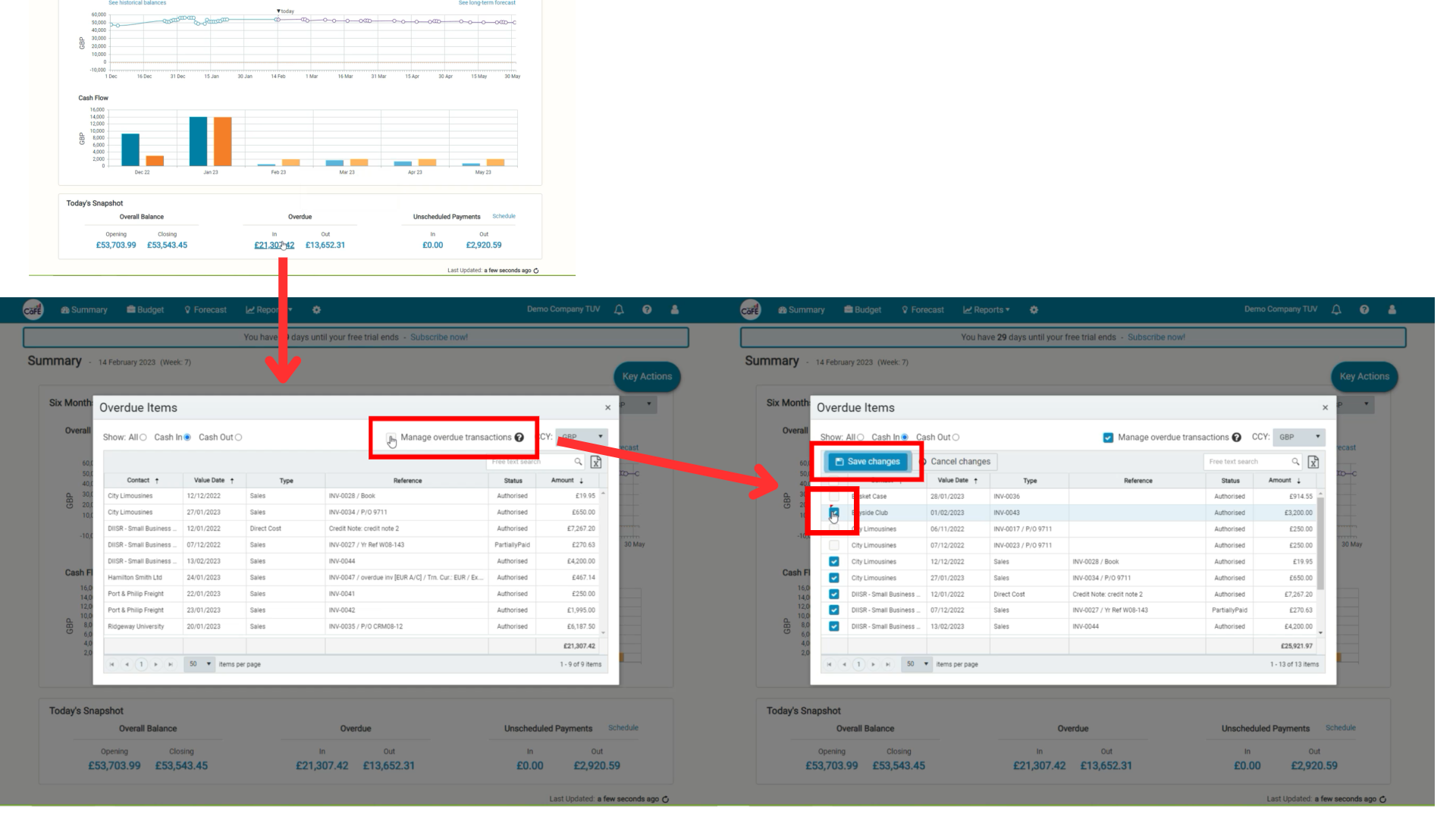 Please see this articles for more details.
- View Foreign Currency Summary
The previous summary screen only allowed viewing of the overall balance and cash flow of the Home currency, but now a summary for foreign currencies is also available.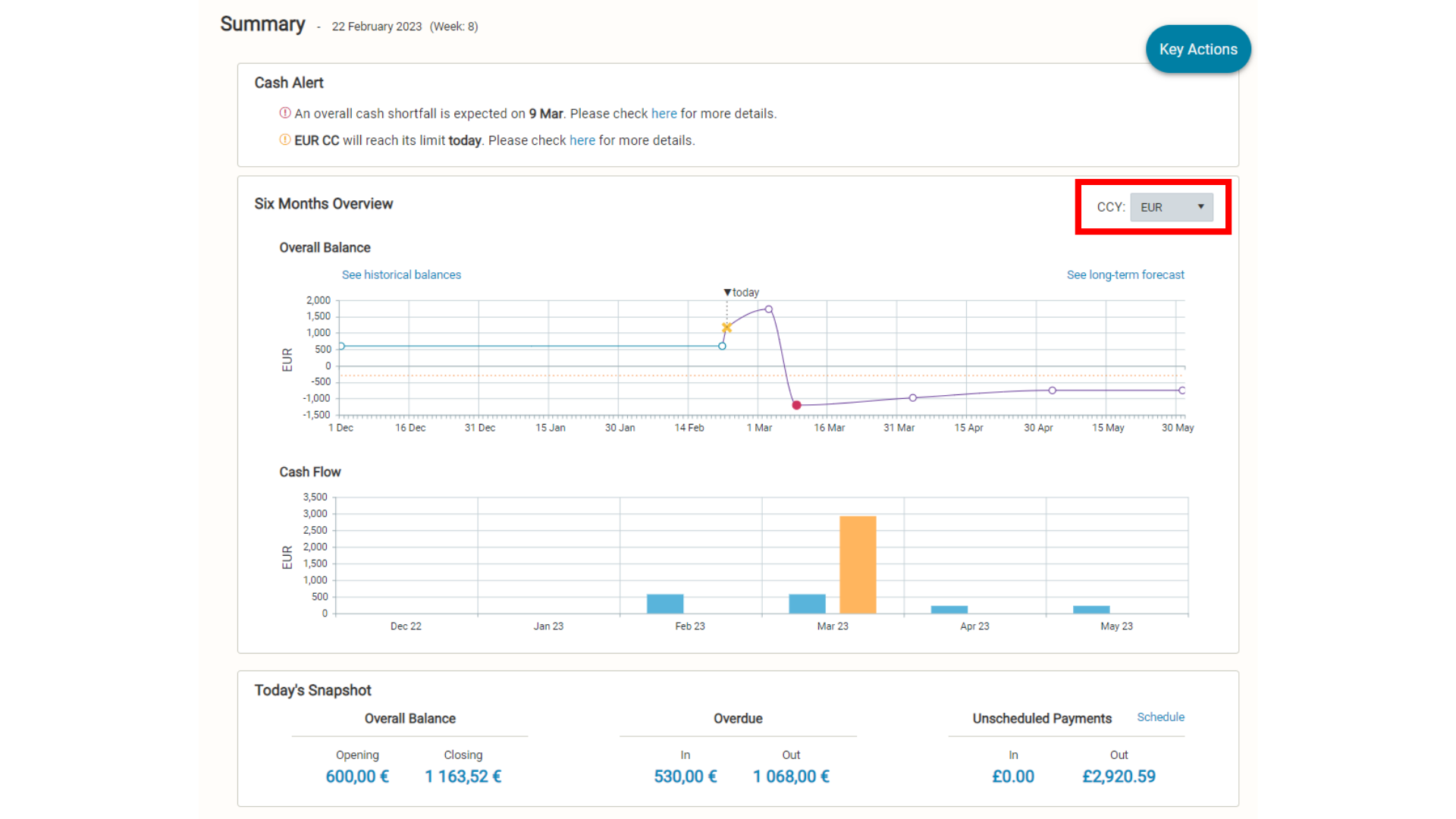 2. Summary screen updates [Mobile]
In the latest version of CaFE Mobile, our web interface for mobile devices, we've revamped the summary screen to show similar information to the desktop version. This includes alerts, overall balance, and cash flow by currency in a graph.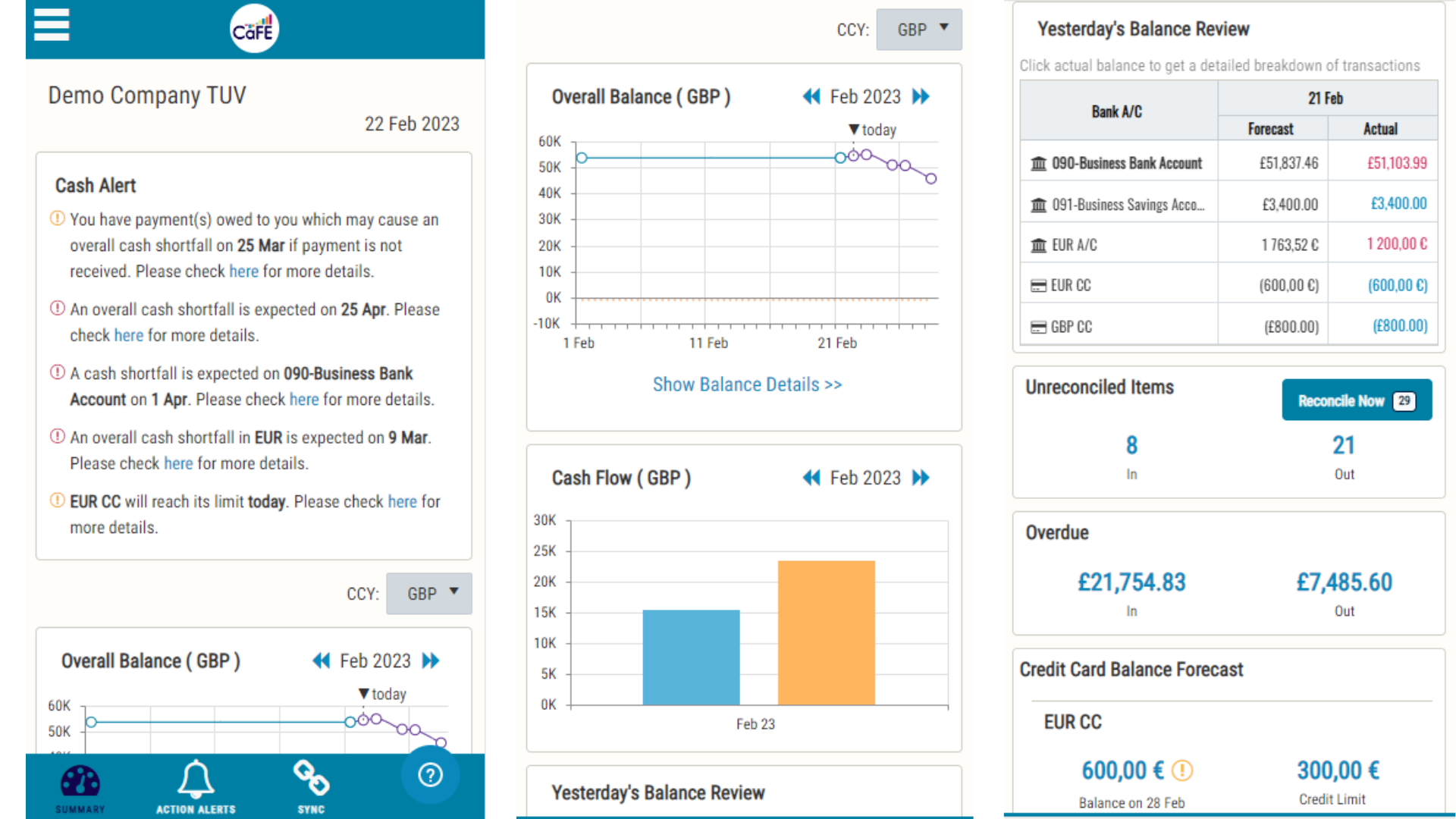 Clicking on the balance details will reveal more information about daily cash flows, balances, and alerts.
You can also click on the Cash Flow chart to see details of the Cash Flow for the relevant month.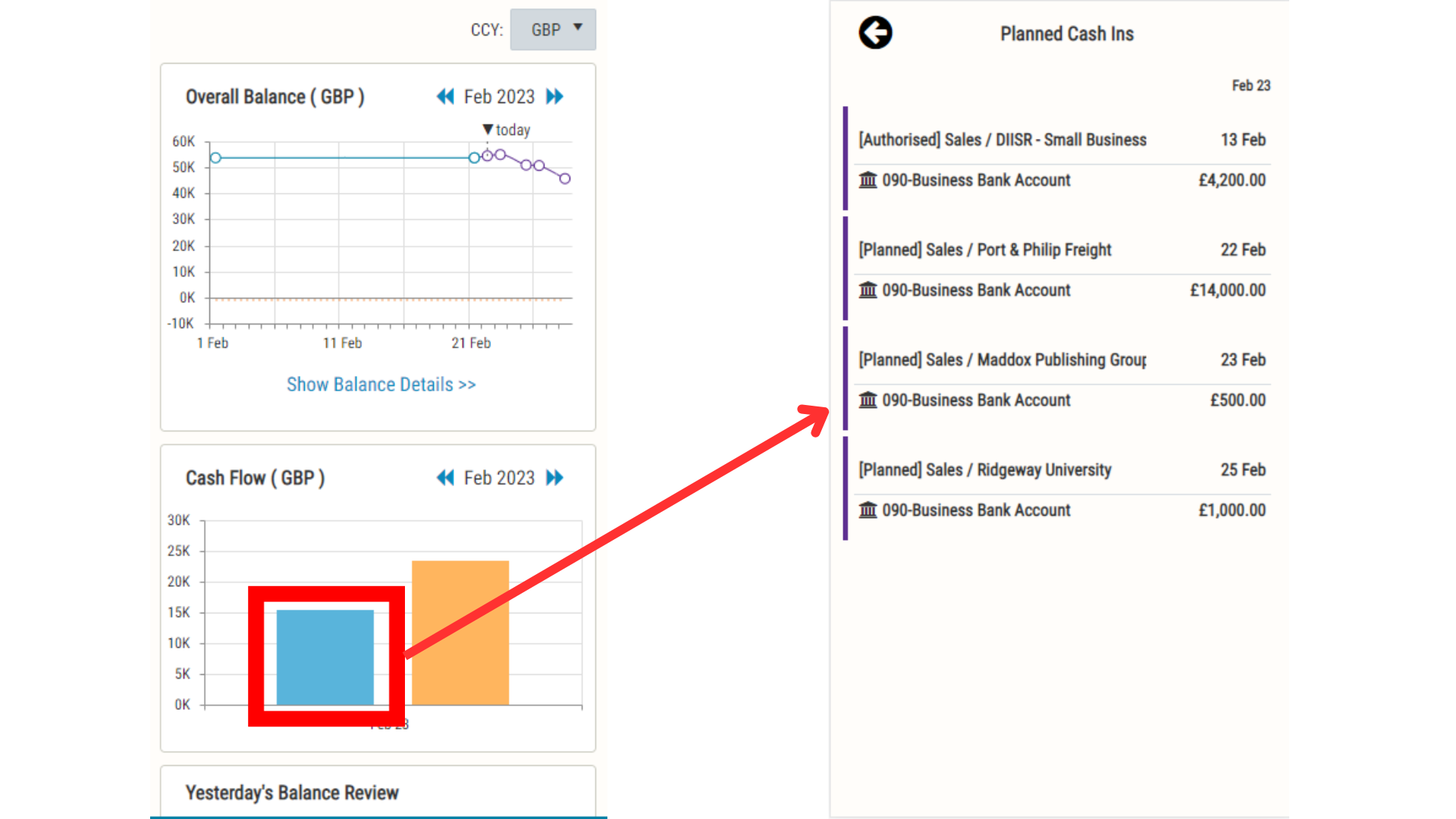 If you have never used Mobile CaFE at all before, please read this article to get set up on your mobile.
3. Introducing Manual VAT Adjustments in Budget Planner
[Quick C/F, Basic Budget only]
We've also made a change to the VAT function in the Budget Planner. CaFE already automatically calculates VAT budget amounts based on other budget amounts and VAT rates, which can save you time and effort. However, in response to user feedback, we've added a new feature that allows you to make manual adjustments to VAT amounts, giving you even more flexibility in managing your budgets.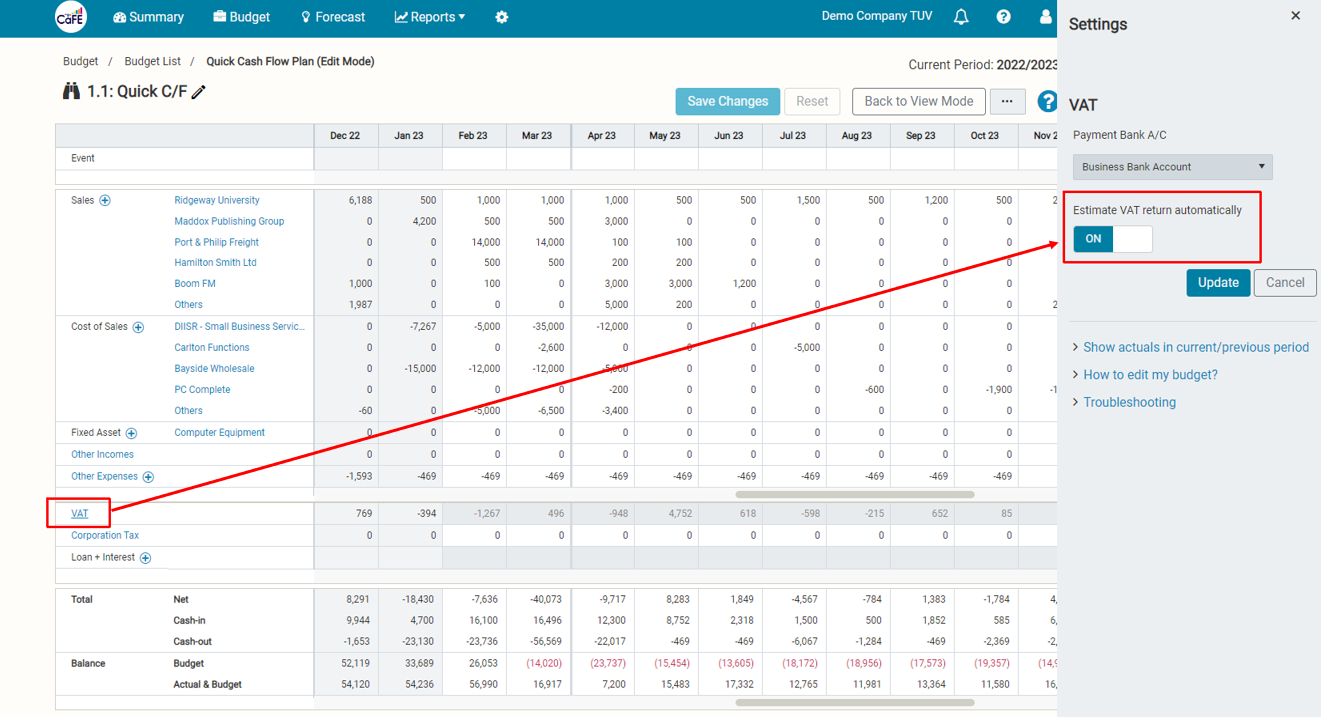 Please see this articles for more details about VAT.
Other changes
Bug fixes and minor improvements
Minor UI updates