If your CaFE bank balance disagrees with the bank balance shown in your accounting software, check if your CaFE bank balances are up-to-date.
1) You can check in the Today's Cash Position by clicking a link under the Overall Balance in the Today's Snapshot section in the Summary page.
Summary: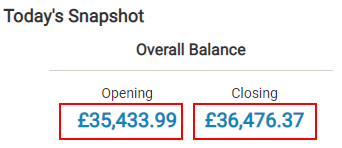 You can see the bank balance status by pointing the exclamation icon below. In this example, the bank balance is available up to 01/Nov/2021.
Today's Cash Position:

2) Now go to Sync page, then you will see "Advanced Sync Option" link next to the Sync Now button so click it to open the option.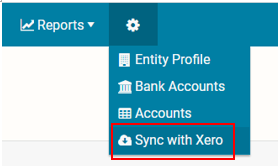 3) Now you will see the "From Date" box and thus select the date you checked in Step 1) and click the Sync Now button. If the volume of the bank transactions is huge, it may take a while to sync all the transactions with the accounting software.

Other references:
How can I import updated information to CaFE from my accounting software?