Release Note for the release 03.03.2021
- New Dashboard [Adviser users only]
New Dashboard shows cash alerts more consistently integrated with the Summary and Cash Short Predictor.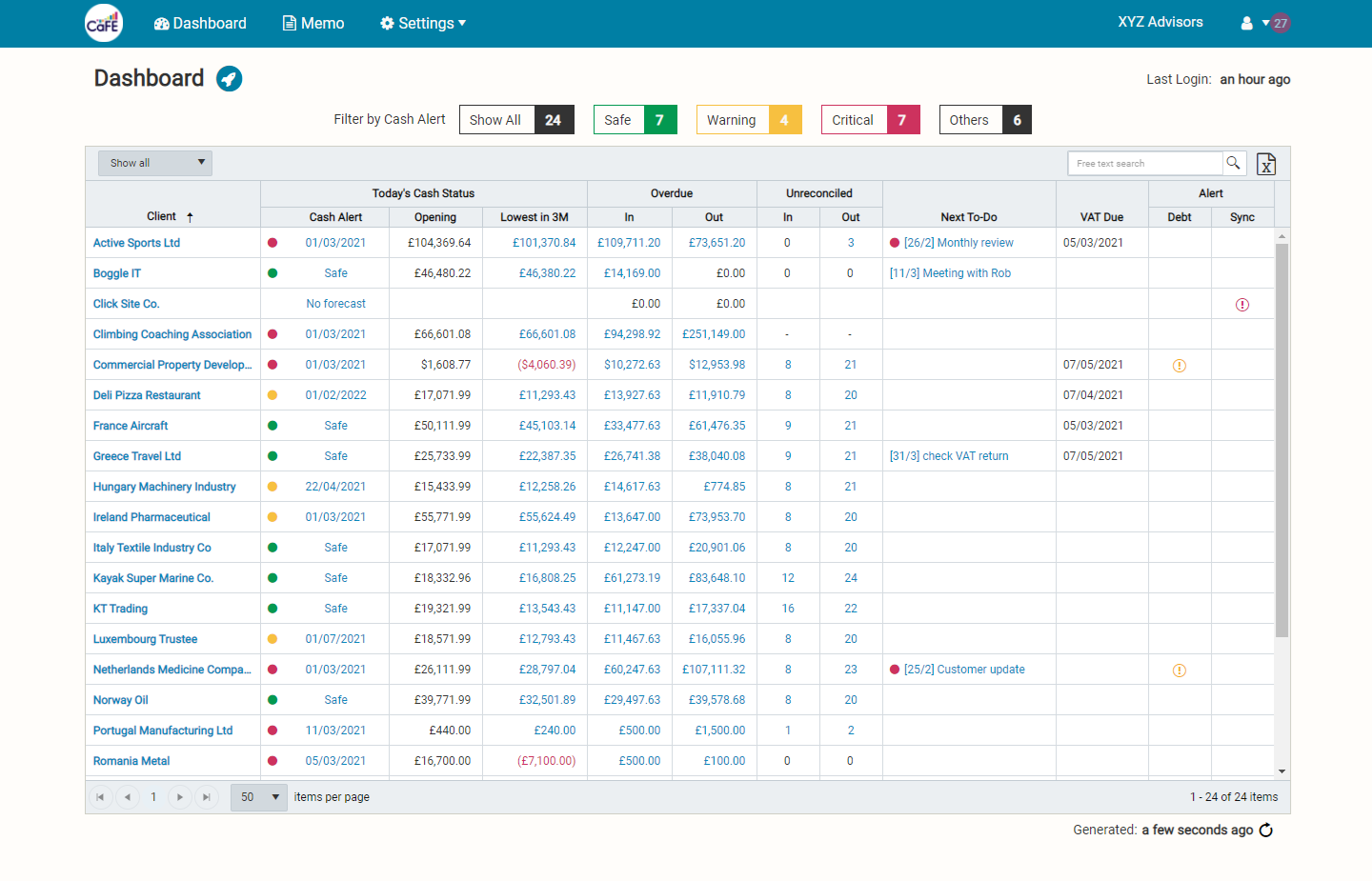 We have reorganised the contents to make the dashboard simpler and clearer as below.
Client Overall: Replaced by Cash Alert
Cash Alert: Now shows the earliest warning date with a signal coloured based on the highest warning level
Lowest in 3M: Now has a link to the Cash Short Preditor
Health: Replaced by Debt Alert which shows a warning icon when a client has too much debt (negative equity)
Last Sync: Replaced by Sync Alert which shows a warning icon when Auto Sync is not working or data has not been synced for more than a month.
Client Setting: Moved to the Clients page (Business Phase setting has been removed)
CCY, Last Tran: Removed
We hope you find the upgrades helpful and we are always open to receiving suggestions on the improvements you would like to see in your dashboard. Please let us know your thoughts on this change!

- New Cash Short Predictor
While the Summary shows brief warning messages, the Cash Short Predictor now shows more detailed information, including suggestions on how to solve a cash problem on a selected date.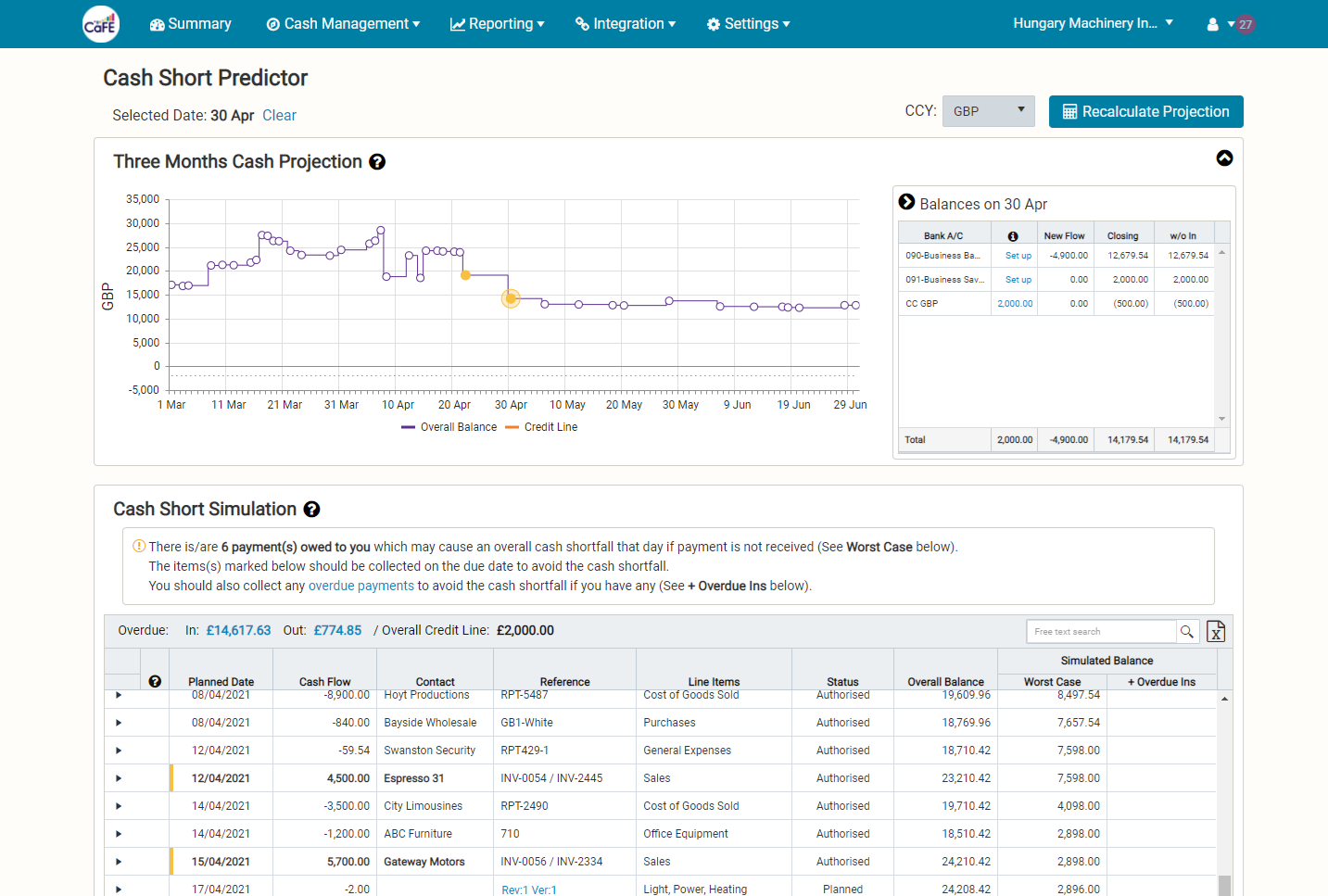 By selecting any warning alert marker (red or yellow) on the chart or grid, you will see detailed warning messages and a balance simulation that shows how you might face a cash shortfall on the day.

If there are any payments owed to you that may cause a cash shortfall on the selected day, the items in the grid will be marked with yellow or red depending on a warning level. Those payments should be collected on the due date to avoid the cash shortfall.

(You will find out more details about warning levels by clicking ? icon)
- Free text search box
We have introduced a free-text search box for each grid table to help you find information in an easier and quicker way.
You can search for information by simply entering any text on the search box in a grid table. CaFE will find information that is matched with your input quickly for you.
- New look and feel
We have introduced a new look and feel to all the pages to make them simpler and more consistent. We hope you like it as much as we do. We look forward to your feedback!
- FreeAgent demo company support [Adviser users only]
CaFE now supports FreeAgent demo companies for your convenience.
You can import any demo company which is provided by FreeAgent by using the Bulk Client Import function.
- Minor improvements & bug fixes

Log in to your CaFE account now and try it for yourself.